Custom Pour Over Coffee Brewer
Custom Pour Over Coffee Brewer is rated out of 5 by 116.
Pour a better brew. Enjoy the flavor and control of the manual process with the convenience and programming of a traditional coffee brewer. Brew up to 8 cups of clean and bright pour over coffee in the convenience of your kitchen.
Empire Red - KCM0802ER
Features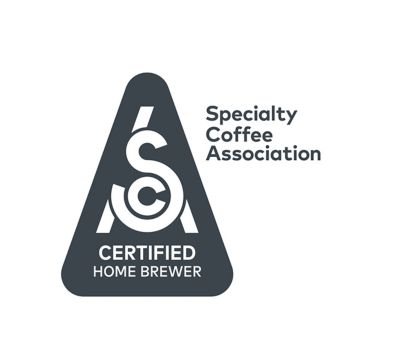 SCA Certified
Meets the Gold Cup standards of the Specialty Coffee Association.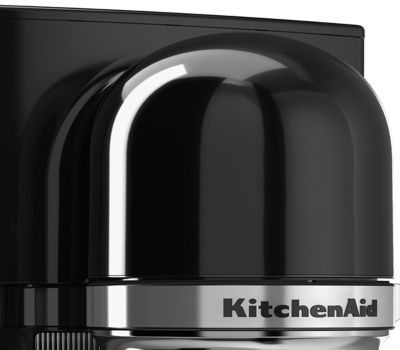 Automated Pour Over Brewing Technology
Mimics the manual pour over process delivering consistent infused flavor without the manual effort.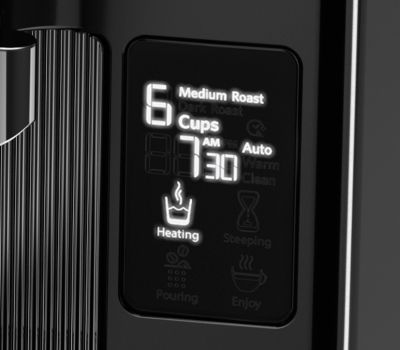 Progress Bar
Visual display shows each step of the brewing process, from heating, to pouring and then steeping.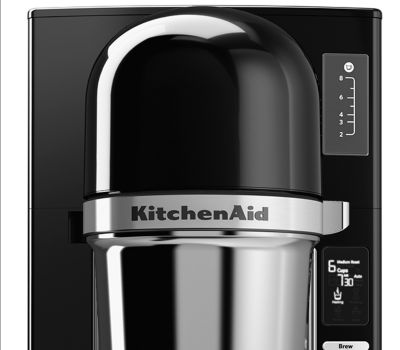 Advanced Heating Technology
Heats the water to the optimal range of 198°F -204°F at the top of the brewer and therefore minimizes heat loss during the extraction process.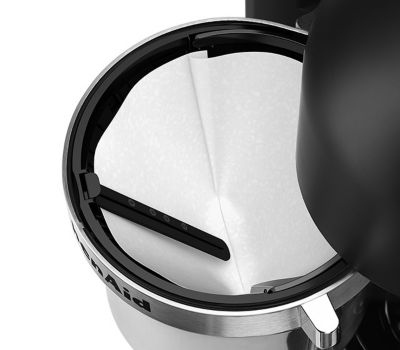 Convenient Features
With the Roast Selector, for a medium or dark roast, Cup Selector, to brew 2-8 cups and Brew Basket Clip that holds the filter in place and has dosage recommendations.

Model KCM0802 includes
(1) Starter pack of #4 paper filters, (1) 8-cup glass carafe, (1) Coffee scoop
Specifications
Features
Clean Touch Control Pad
No
Cleaning Indicator Light
Yes
End of Brew/Max Fill Tone
Yes
Full Dispersion Shower Head
Yes
Pause and Pour Feature
Yes
Programmable Brew Timer
24 hour timer
Time Since Brew Display
No
General
Power Cord Length (ft.)
4.5
Show More Specifications
Reviews
Rated 3 out of 5
by
MRGarza
from
Makes great coffee
Attractive look and brews great tasting coffee but just may return because carafe handle metal embellishment came off after second use. Also, warmer only stays on for one hour. There is no way to override brew cycle to restart heating element unless you refill water reservoir. Not pleased the heating element time limit of one hour was not mentioned in product description.
Date published: 2017-12-01
Rated 5 out of 5
by
Caro Call
from
Best Coffee Brewer ever!
This Pour Over Coffee Brewer rivals French Press coffee makers. We absolutely love this!!!
Date published: 2017-11-14
Rated 1 out of 5
by
Kc40
from
Terrible coffee make
Bought a year ago and the water leaks out the bottom. I have it set up to make 2 cups of coffe but makes 4
Date published: 2017-11-13
Rated 4 out of 5
by
GretnaBear
from
Long Term Review
We've been using a KAs orginial Pour Over Brewer KCM0801 maker daily for hot brews and finally this last week we had issues, premature water release from the tank, thus incomplete brewing and warm coffee. As noted before this has been the reason some users downgraded their rating, returned the brewer or simply gave up and wrote the unit off as a bad purchase. Well, I was about to do this since the unit was well past warranty, then gave it some thought, re-read the manual and figured just maybe I failed to descale the unit frequently, thus the 'precise water flow control' value was not controlling water flow from the tank. So I used s 50% vinegar mix once, twice and several more times until BINGO, I believe its back to its old self of giving us daily great tasting cups of coffee. I've also used dishwasher soap in the unit, which may be helping. One added suggestion, stick a instant read cooking thermometer into the tank to insure your unit rises to 200 degrees plus, ours still does. These unit's are not $cheap, so descale frequently to insure a long satisfactory daily brew.
Date published: 2017-11-04
Rated 1 out of 5
by
Dan D
from
Didn't last, coffee doesn't stay hot
We bought ours 2 or 3 years ago. Water reservoir filler to narrow. First cup of coffee great, anything after that doesn't stay hot. Stopped working recently. No longevity with this coffee maker. We expected more for the money and reputation of kitchenaid.
Date published: 2017-10-31
Rated 5 out of 5
by
CoffeeJaG
from
Easy as pie and a great cup of joe
I purchased this coffee maker about three weeks ago and it's a dream. Very easy to use but still has multiple ways to customize coffee. Not only number of cups but also brewing strength and time to start the brewing, of course. The pour spout works really well [not always the case] and it looks sleek and modern on my countertop. Best of all, it makes super good coffee.
Date published: 2017-10-24
Rated 5 out of 5
by
Gisely1
from
Great
I loved my machine!!! Pour over coffee it is perfect
Date published: 2017-10-15
Rated 5 out of 5
by
Laurie
from
Best coffee I have ever made.
I had purchased the less expensive drip kitchenaid coffee make that stopped working a few months after I purchased it. I waited a while for a replacement and when it didn't arrive called to complain we were waiting a long time. They decided to send me this pourover coffee maker and I absolutely love it. I appreciated the customer service Kitchenaid gave me and would buy Kitchenaid again. This pourover coffeemaker makes absolutely great coffee.
Date published: 2017-09-29
Rated 5 out of 5
by
Coffee Girl
from
Delicious Cup every time
I've had this product a few weeks. Undeniably, the coffee is delicious, and the machine is easy to use. I opt for the programmable function so that I have coffee ready first thing in the morning. I only wish that the pot was larger (10 cups) and that it would retain the heat longer. Otherwise, completely satisfied with this purchase.
Date published: 2017-08-31
Rated 2 out of 5
by
kalli
from
Great Coffee!! But we've had 3 break in 1 year...
We received this coffee maker as a wedding gift. We were over the moon...love love love the coffee!! However, this morning, our 3rd...yes 3rd pour over coffee maker broke. It flashes all the icons and just shuts down. Same issue every time. Great customer service...but that morning when you're coffee maker breaks down and you live out in the mountains without a coffee shop nearby is not a great way to start your day...
Date published: 2017-08-29