Pour Over Coffee Brewer
Pour a better brew. Enjoy the flavor and control of the manual process with on-touch convenience. Brew up to 8 cups of clean and bright pour over coffee in the convenience of your kitchen.
Onyx Black - KCM0801OB
Features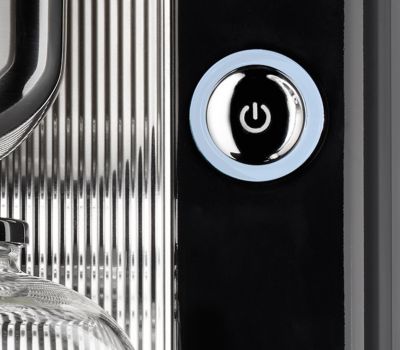 One-Touch Brewing
Easy, one-touch brew button with LED indicator light.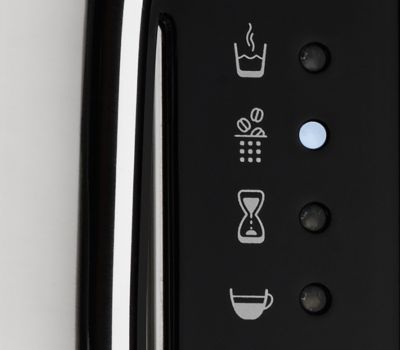 Progress Indicator Lights
Show each step of the brewing process, from heating the water to pouring over the coffee and then steeping.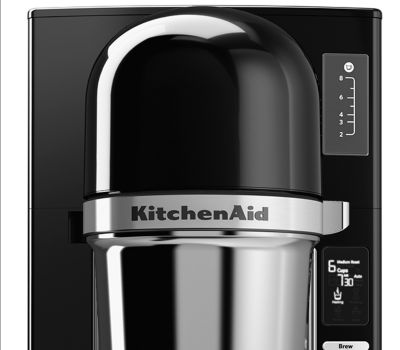 Advanced Heating Technology
Heats the water to the optimal range of 198°F -204°F at the top of the brewer and therefore minimizes heat loss during the extraction process.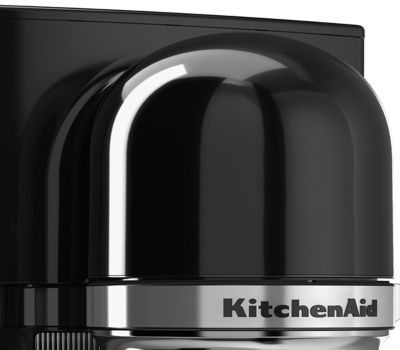 Automated Pour Over Brewing Technology
Mimics the manual pour over process delivering consistent infused flavor without the manual effort.

Model KCM0801 includes
(1) Starter pack of #4 paper filters, (1) 8-cup glass carafe, (1) Coffee scoop