12 Cup Coffee Maker
12 Cup Coffee Maker is rated out of 5 by 437.
Enjoy a great cup of coffee every morning. This 12-cup glass carafe drip coffee maker features a refined brew process, ensuring even coffee ground saturation and uniform extraction. Other clever features include a removable water tank and variable brew strength selector, for a bold or regular cup of joe.
Onyx Black - KCM1202OB
Features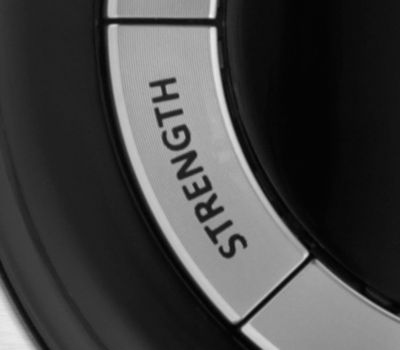 Brew Strength Selector
Regular or bold brew, for just the way you like it.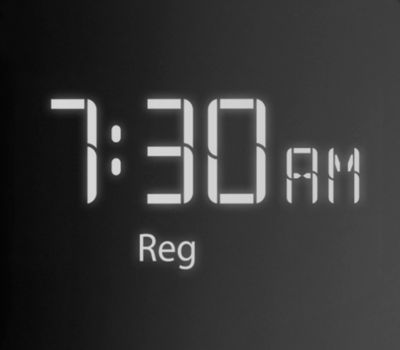 Digital LCD Display
Shows brew cycle information, including warm, brew strength, 1-4 cup and cleaning needed modes.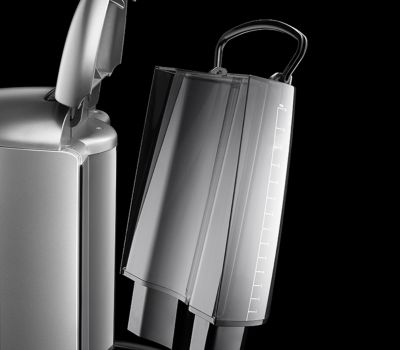 Removable Water Tank
For quick and easy filling.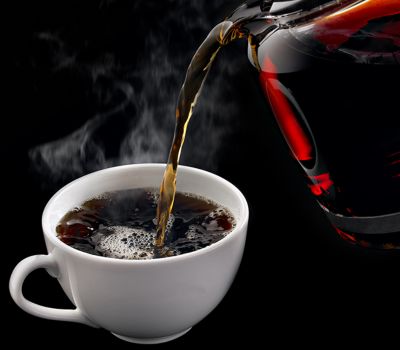 24-Hour Programmability
For any time over a 24-hour period, so your coffee can be ready when you need it.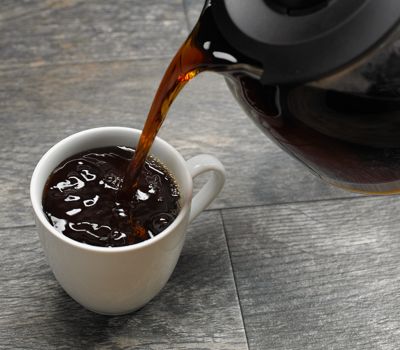 Pause and Pour
Stops the brew cycle, allowing you to pour a cup of coffee before brewing is complete.

Model KCM1202 includes
(1) Gold Tone Filter, (1) Water Filter
Specifications
Features
Clean Touch Control Pad
No
Cleaning Indicator Light
Yes
End of Brew/Max Fill Tone
Yes
Full Dispersion Shower Head
Yes
Pause and Pour Feature
Yes
Programmable Brew Timer
Yes
Time Since Brew Display
No
General
Power Cord Length (ft.)
2.8
Show More Specifications
Reviews
Rated 4 out of 5
by
Tia marie
from
Great
I like the Easy way to fill up the reservoir and the coffee stays hot.
Date published: 2018-02-05
Rated 5 out of 5
by
Bettejane
from
Coffee pot
Makes great hot coffee. Easy to program to brew the next morning
Date published: 2018-02-01
Rated 5 out of 5
by
edigwt
from
Very well made
My husband and I have been thru 3 coffee makers in 2 yrs because most brand name machines are now made very cheaply! The KitchenAid is the one I paid the least amount for and has held up the best! I got it from Sams Club on clearance!
Date published: 2018-01-31
Rated 5 out of 5
by
LeslieB
from
Excellent coffee!
Best coffee machine I have used in a very long time. The coffee comes out just perfect!
Date published: 2018-01-30
Rated 5 out of 5
by
Larry Online
from
For the Serious Cuppers
Bought this coffee maker thanks to larger yield and I love the Regular/Bold brewing capabilties. Also like that water reservoir can be detached for filling and has its own replaceable charcoal filter. Flip top for filling and coffee basket makes it easy to use, too.
Date published: 2018-01-30
Rated 5 out of 5
by
MDEB
from
Great coffee maker
I am extremely happy with this coffee maker. The only thing I would like to mention is the carafe is very delicate and need to be careful when washing it.
Date published: 2018-01-30
Rated 5 out of 5
by
Tiffanyryan
from
Amazing
I love this coffee machine. I got if for my Birthday from my father. The coffee taste great
Date published: 2018-01-30
Rated 4 out of 5
by
The Beav 123
from
Makes great coffee.
Makes great coffee.The coffee maker was a free replacement for one we had some issues with.The new one had similar issues but after altering the steal a cup feature(a bad idea anyway) by removing it from the bottom of the basket we have not had any overflow mess problems and can once again use paper filters.The controls are easier to use than the old maker but we still keep the instruction manuel nearby.
Date published: 2018-01-29
Rated 5 out of 5
by
chrisedghill1
from
Really good coffee maker.
I purchased this coffee maker to replace a really good coffee maker we had that has failed. Overall so far its working great. My last one from Cuisinart worked great for 5 years so I am hoping this one last longer. So far its working great. Easy to use.
Date published: 2018-01-29
Rated 4 out of 5
by
GrandmaChar
from
Good looking, makes great coffee
Great coffeemaker. Enjoy using it. Have had since Dec. Do not like the way water is added. Sort of clumsy and do not like taking water reservoir out. Would be better if water could be added from side.
Date published: 2018-01-29