1200-Watt Countertop Microwave Oven
Ratings
1200-Watt Countertop Microwave Oven is rated out of 5 by 306.
This 1.6 cubic foot microwave oven has a large capacity and 1200 watts of cooking power to complement your wall oven or range. Nine quick-touch cooking cycles include three sensor cycles that simplify operation. Plus, optional trim kits allow for built-in installation.
Below are only the articles for your model.
Search within results:
Parts
To buy replacement parts for your appliance, > See parts.
Accessories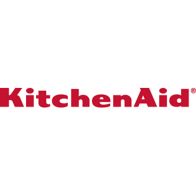 Part # MK2167AS
27" Trim Kit for Countertop Microwaves
MSRP: $120.99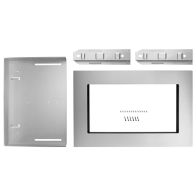 Part # MK2160AS
MSRP: $120.99
9 Quick-Touch Cycles Including Three Sensor Cycles
Takes the guesswork out of getting exceptional cooking from your microwave. The microwave will automatically adjust cooking time based on a menu of preprogrammed, menu-driven cycles.
Timed Defrost
Allows intuitive operation by automatically setting the microwave oven's power level at 30% for the amount of time you select.
Electronic Controls with LED Display
Make the microwave easy to use and provide a display that shows the functions that are being programmed.
Additional Features
13 1/2" Recessed Turntable
Helps evenly cook food by continually rotating throughout the cooking cycle. The turntable is sunken into the bottom of the microwave to maximize the capacity.
Accepts 30- or 27-Inch Trim Kit
Allows you to install your countertop microwave into an existing cutout for a more integrated appearance.
1.6 Cu. Ft. Capacity
This microwave oven pairs a family-size, 1.6 cubic foot capacity with 1200 watts of microwave power, allowing you to complement the performance of your conventional oven.
Configuration
Microwave Type
Countertop
Dimensions|Capacity(FT3,cubic feet)
1.60
Configuration and Overview
Cooking Power Wattage
1200
Quick Touch Settings
Add 30 Seconds, Beverage, Cook Time, Defrost, Dinner Plate, Favorites, Fresh Vegetable, Frozen Entree, Frozen Vegetable, Pizza, Popcorn, Potato, Power Level, Soup
Controls
Turntable Diameter
13 1/2
Dimensions
Depth With Door Open 90 Degree
35 1/2
Show More Specifications
Rated 1 out of 5
by
Pavnesh
from
Bad Quality
Installed Kichenaid appliances in my brand new home in july 2014. Just over 3 years, this microwave died. Now light comes on, clock ticks when you start it but turntable does not rotate and does not heat.
Date published: 2017-09-19
Rated 1 out of 5
by
JC
from
Do not buy this Microwave
This microwave started having problems within six months and the only parts available are for the turn table. An appliance that cannot be repaired.
Date published: 2017-09-08
Rated 5 out of 5
by
Desert Chef
from
Nice Counter Unit
I bought this about 2 weeks ago and have not used it a lot yet. I've done a lot of re-heating, making bacon, and roasting vegetables thus far. The unit is quiet, heats fast, and seems to be very reliable in that it performs as advertised. I plan to use this as a second oven and it should work out fine. If there was a way to improve the product it would be to put a light on the inside.
Date published: 2017-08-31
Rated 1 out of 5
by
Jayb
from
Don't Buy
Brand new home with all kitchenaide appliances. We've lived in our home for just over 3 years and we have had 2 kitchen aide microwaves. The first one had a defect after 6 months, the builder replaced it with the same kind now 2.5 years later it makes a abnoxious noise and flashing lights and burning smell. Now I'll have to get a different brand and I hope the rest of my appliances hold up better
Date published: 2017-08-17
Rated 2 out of 5
by
Shellie
from
Lasted only 16 months
We moved into our house March 2016 and today, July 14, 2017 it made a hideous sound while beginning to reheat a cup of coffee and just quit. I called customer service but they say they cannot help me as it is past the warranty; not years past warranty, just four months past. They offered a discount on another. This does not sound like a good solution.
Date published: 2017-07-14
Rated 2 out of 5
by
Liz
from
Cheap!
Over the past years, we have purchased several microwaves for our homes and offices. This is the first KitchenAid we have purchased and we are very disappointed. It feels like it's made of tin, and when you close the door, it sounds like it's going to break. It works fine, but like I said, it feels cheap. You can't close the door unless you push really hard, and then you get a loud bang and that hollow, cheap sound. Hard to explain properly. Needless to say, we are unhappy with that fact. We won't purchase another one...that's for sure.
Date published: 2017-07-13
Rated 4 out of 5
by
Ed
from
N/A
After receiving my second microwave from KitchenAid I was satisfied.
Date published: 2017-06-15
Rated 5 out of 5
by
sambo
from
excellent microwave
All kitchenaid products are wonderful. this is a number 1 microwave. very quiet. looks awesome
Date published: 2017-06-14
Rated 1 out of 5
by
samwill1994
from
Broken Seal in Door after ONLY 2 1/2 years
We built our house nearly 3 years ago and upgraded our appliance package thousands of dollars to include this Kitchenaid microwave (kcms155bss). We recently ordered a $650 for a custom microwave trim kit from an online store because we did not like the builder-installed platform cabinet for the microwave. As of today, June 11, 2017, the microwave's "sealed" glass door has moisture within the glass. As a result, we have to replace this defection microwave with the same microwave because no other appliance brand will fit the "custom" microwave kit we installed.
Date published: 2017-06-11
Rated 5 out of 5
by
LT from FloMo
from
Great microwave
Bought this microwave while replacing all of our appliances during a re-model of our kitchen. It replaced an old larger microwave. The size handles everything we wanted it to do and looks great as it matches our other KitchenAid appliances.
Date published: 2017-06-01
Rated 5 out of 5
by
Edna
from
Love it
I purchased about 3 months ago but just began to use a week ago
Date published: 2017-05-29
Rated 5 out of 5
by
Catfish
from
Great microwave. Better than the old one.
This replaces a kitchen aid microwave that failed after 3 years. It is a lot lighter and more powerful than the old one.(
Date published: 2017-05-24
Rated 5 out of 5
by
Deano
from
Outstanding
It has been a great addition to our kitchen.
Date published: 2017-05-19
Rated 5 out of 5
by
Mary
from
Works great
I had a KitchenAid microwave for 20 years and loved it, so when it was time for a new one, we got a new KitchenAid microwave. It's a shame that the old trim kit would not fit with the new microwave. The microwave itself is still a great microwave.
Date published: 2017-05-18
Rated 5 out of 5
by
KatieLoo
from
Sturdy
I just replaced my 15 year old Kitchen Aid microwave with another Kitchen Aid microwave because they are build sturdy for the long haul. This new microwave however does not message me to " Enjoy your meal" and I miss that cause it would make me smile. (I live alone.)
Date published: 2017-05-15
Rated 5 out of 5
by
Quality & Reliability
from
Classic, Quality & Reliability
Our family purchased this new, KitchenAid Microwave to replace a KitchenAid Microwave which had provided us with over 10 years of reliable & superior quality service.
Date published: 2017-05-02
Rated 5 out of 5
by
Satisfied Sandy
from
Great Choice
We purchased this to replace an older built in microwave and had specific limitations regarding the replacement size. After extensive research we settled on this model. It has proven to be a great choice! It is simple to use and works well. Super quiet. It even looks great with the custom trim kit. My only regret is...I should have done this sooner!
Date published: 2017-04-17
Rated 5 out of 5
by
mamacat
from
Sleek
I just bought this microwave to go with the rest of our Kitchen Aid appliances. It is very sleek looking. I wish I could just press a number and it turn on for that length of time, but I am learning to adapt. It cooks the food nicely.
Date published: 2017-04-16
Rated 5 out of 5
by
DarekN
from
Great Design
We have this micro wave oven for one week only and so far so it works good.
Date published: 2017-04-13
Rated 5 out of 5
by
Tush
from
The lines and appearance are smooth..
We just had it installed and we are very pleased. KA products are first class!
Date published: 2017-04-12
Rated 5 out of 5
by
Annabelle's mom
from
Impressed with wattage
This 1200-watt microwave oven replaced our 22 year old 900 watt microwave. Really impressed with the 1200 watts and selection of heating choices.
Date published: 2017-04-11
Rated 1 out of 5
by
Ken
from
Failed in 6 months
The microwave was working great until it failed to heat after 6 months. KitchenAid was great about replacing it promptlly.
Date published: 2017-04-11
Rated 4 out of 5
by
Phyllis
from
Very quiet!
Remodeled my kitchen and installed this kitchen aid microwave in an above the counter cabinet. It is very quiet and looks great. Also seems to heat pretty evenly.
Date published: 2017-04-06
Rated 5 out of 5
by
Holly the teacher
from
Great Appliance!
We moved into a new home, and we selected this microwave. It is very sleek looking, but it has many functions and programs and works well! My favorite part is it is so quiet!
Date published: 2017-04-02
Rated 1 out of 5
by
JA
from
Second Microwave - Same Issues
We upgraded to this model when we built our house in 2013. About a year later, the microwave began to shut off by itself during operation. In addition, it would not begin cooking at times, unless we slammed the door closed, or banged on the door. KitchenAid replaced the Microwave and all was good until about a year later when the same set of issues arose. We are in the process of replacing the microwave now. We were very disappointed, especially since the same issues arose with two different ovens. Our assumption is it is a flaw in the design of the door resulting in the oven not realizing that the door is closed, or worse, the door isn't securely closed.
Date published: 2017-03-16
Rated 4 out of 5
by
Jim
from
Good Quality
Quality is good with the exception of the plastic door latches which are cheap and require a firm push on the door button to open.
Date published: 2017-03-13
Rated 5 out of 5
by
CathyN
from
GREAT MICROWAVE
I BOUGHT THIS TO REPLACE MY KITCHENAID MICROWAVE WHICH WAS THE SAME MODEL. THE FIRST ONE LASTED 16 YEARS.
Date published: 2017-03-10
Rated 1 out of 5
by
Drees homeowner
from
Stopped Heating in 2 Years!!!!!!!!
This microwave was put in by the builder and we moved in February 2015. The unit stopped heating food March 2017. I was told by repair man that this was "disposable" unit and the only parts available was the glass turntable and the plastic roller under it. Not happy!!!!!
Date published: 2017-03-08
Rated 5 out of 5
by
none
from
I like the smaller Microwave Oven.
I'm happy with this microwave. I hope it lasts as long as the one it replaced-24 years!
Date published: 2017-02-26
Rated 1 out of 5
by
Hoffowitz
from
Grrr! Stops working when it decides to...
We bought all Kitchenaid appliances when we built our house in 2013. All others working well EXCEPT for this microwave. Of course as soon as the warranty expired (literally within days), it started just shutting off in the middle of cooking. We'll open & shut door and then it works (until the next time it decides to quit). This is frustrating because I have to listen constantly while I'm cooking with it. I have another microwave that is over 20 years old and all I've had to do was change the lightbulb! This was not a cheap microwave so I really expected a better quality product.
Date published: 2017-02-19