NEW
29.5 cu. ft 48-Inch Width Built-In Side by Side Refrigerator with PrintShield™ Finish
29.5 cu. ft 48-Inch Width Built-In Side by Side Refrigerator with PrintShield Finish is rated out of 5 by 80.
This versatile 29.5 Cu. ft built-in refrigerator features the ExtendFresh™ Plus Temperature Management System, which maintains the perfect temperature for fresh ingredients. The Produce Preserver extends freshness by neutralizing the over-ripening effects of ethylene emitted by certain fruits and vegetables. It also features PrintShield™ Finish, a fingerprint resistant finish, which protects against smudges and enhances the look of the refrigerator.
PrintShield Stainless - KBSD608ESS
Features

PrintShield™ Finish
resists smudges while enhancing the overall look of the refrigerator. This new feature for KitchenAid® takes the worry out of keeping a working kitchen beautiful.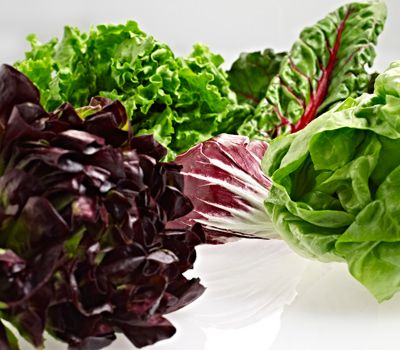 ExtendFresh™ Plus Temperature Management System
ensures ingredients remain fresh for maximum taste and texture using a sensor-controlled system with a variable-capacity compressor. There is one thermistor in the freezer and one thermistor in the refrigerator.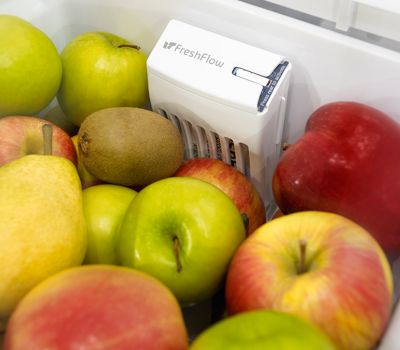 Produce Preserver
Absorbs ethylene gas emitted by many fruits and vegetables, causing them to over ripen. By removing ethylene, the produce preserver helps extend freshness.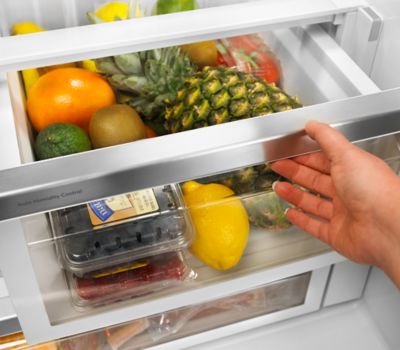 SatinGlide® Crispers
Add a smooth experience to the crisper drawers. The ball bearing rollers and glides allow effortless in-and-out movement even when fully loaded.

Exterior Ice and Water Dispenser
Light touch controls provide easy access to ice and water and enhances the refrigerator's look and performance.

Professionally-Inspired Design
combines a bold blend of professionally-inspired styling with sleek touches for the home. This beautiful side-by-side refrigeration unit features Satin Textured Handles and the KitchenAid® Badge, a symbol of uncompromised quality.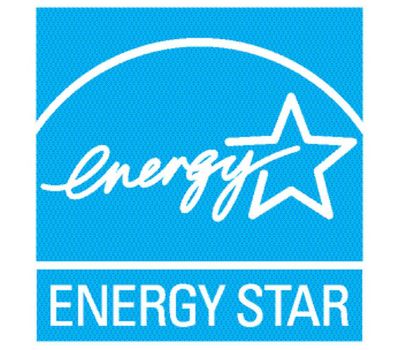 ENERGY STAR® Qualified
products conserve energy by exceeding minimum federal energy efficiency.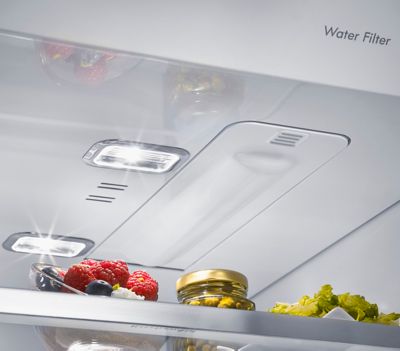 LED Lighting
Gradually increases to full intensity making it easy to find items inside the refrigerator, freezer, and even the crisper. Unlike incandescent bulbs, the LED lights framed in chrome are maintenance-free and never need to be replaced.

Adjustable Spill-Resistant Glass Shelves
are easy to clean and help prevent messes from spilling over into other parts of the refrigerator. The shelf edges are nano-etched with a finely textured surface that helps contain spills, and lets you use the whole shelf from edge-to-edge.

Intuitive Controls
Provide an easy-to-use touch pad control system that puts every refrigerator function right at your fingertips.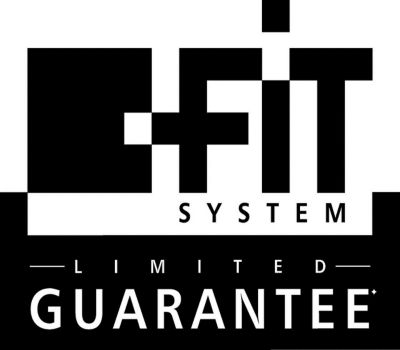 Fit System Limited Guarantee1
This installation guarantee ensures KitchenAid Brand Built-in Refrigerators will replace your existing cabinet cut-out of a standard comparable built-in refrigerator model that is 36", 42" or 48" inch wide or kitchenAid will provide up to $300 for a professional to adjust your cabinets2.
Specifications
Configuration and Overview
Refrigerator Type
Side-by-Side
Refrigerator Capacity
19.22
Energy Star® Qualified
ENERGY STAR® Qualified
Dimensions
Height To Top Of Cabinet
83 3/8
Depth With Door Open 90 Degree
51 3/8
Depth Excluding Doors
24 1/8
Depth Closed Excluding Handles
24 3/8
Width with Doors Closed
48 1/4
Capacity
Refrigerator Capacity
19.22
Features
Number of Interior Shelves
5
Spill-Proof Glass Shelves
1 Fixed Full Width, 4 Adjustable Full Width
Humidity-Controlled Drawers
No
Temperature-Controlled Drawers
1 Full Width
Non Climate-Control Drawers
2 Full Width
Door Bins
1 Adjustable Gallon, 1 Dairy, 3 Adjustable Full-Width
Freezer Features
Interior Shelves
2 Fixed Full Width Wire, 3 Adjustable Full Width Wire
Door Bins
3 Adjustable Full-Width
Freezer Drawer/Basket
1 Full Width Lower Plastic, 1 Full Width Upper Plastic
Filtration and Dispensing
Dispenser Type
Exterior Ice and Water
Dispenser Options
Control/Child Lock, Filtered Water
Ice Maker
Factory Installed
Show More Specifications
Reviews
Rated 5 out of 5
by
Happy Homemaker
from
Please with new KitchenAid Refrigerator
When I purchased this refrigerator the sales me told me to expect it to take longer than the date promised, but it was delivered on time. I had to have a separate company do the installation, which was a bit disappointing after paying so much for the unit, but other than that the process went fine. I only had the refrigerator for two weeks, but so far so good. My family loves the dated features. We had an order model (1998) of the same built-in with custom panel, but decided to go with the brushed stainless finish which give the entire kitchen an updated look. I just hope this one last as long my old KitchenAid
Date published: 2017-09-22
Rated 5 out of 5
by
Lmiller
from
Fantastic for brightening up kitchen
I bought this a few months ago & loving it!
Date published: 2017-09-08
Rated 5 out of 5
by
Juggy
from
priced right
Good value for a built in. a top mounted anti tip bracket that comes with the unit would be a benefit. had to make my own. Very good looking. print guard works well.
Date published: 2017-09-05
Rated 4 out of 5
by
Shelster
from
Beautiful fridge
I've had this refrigerator for about a month now. It's very nice looking and I like the way it's laid out inside. Lots of shelves and holds a lot of food. Very quite. Makes great ice. The crushed ice feature takes a few seconds to dispense crushed ice. You always get 2-4 whole cubes first. Not a huge problem though for us. You can also crab ice out of the bin inside the freezer. The bin is open in the top so it's easy to access. There is some frost forming above the top shelf where the ice is ejected into the ice bin. In all fairness I have not had time to address that so it could be user error. We have several renovations going on so frost is not a huge priority at the moment.
Date published: 2017-08-17
Rated 5 out of 5
by
Jen
from
Beautiful refrigerator!
We have been using it for a month. Our food stays fresh much longer than our old refrigerator.
Date published: 2017-08-14
Rated 4 out of 5
by
Kris
from
48 in stainless steel refridgerator
Bout this a few weeks ago to replace 15?uear old GE Monigram. Very impressed with it. Seems roomier
Date published: 2017-07-12
Rated 4 out of 5
by
Lyn
from
Compliments kitchen!
Refrigerator came as package with our new home. Love how all our appliances compliment our kitchen. Great use of space.
Date published: 2017-07-12
Rated 5 out of 5
by
Linda
from
Refrigerator Magic
I wasn't happy with my old refrigerator (a GE Profile) but planned to replace it when I upgraded my kitchen. Unfortunately, the old frig decided to warm up the freezer and refrigerator to 60 degrees and was 12 years old with a couple of repairs under its belt.. Time to go but what to replace it with? Because the depth for my refrigerator is only counter depth but the width is huge, I had to replace it with one of the same size. I selected this Kitchen Aid because of my very positive experiences with other Kitchen Aid appliances. Online reviews of other high-end refrigerators, you know their names, did not leave me with much confidence in those products. So, I bit the bullet and ordered the Kitchen Aid refrigerator. I amin love with it! The inside is designed to maximize the space......so the depth isn't as much a problem as the old refrig. The internal space design is great. After the refrig was installed, it reached temperature within less than a hour. My husband I kept returning to check the refrigerator for the first few days.....it operates so silently that we had to check to make sure that it was working. It was and the temperatures are true and consistent. The outside is beautiful and designed to minimize finger prints, etc. Love it!
Date published: 2017-06-27
Rated 5 out of 5
by
Dr. Karen
from
Worth the money
We splurged on Kitchen Aid appliances for our new home, and I don't regret it. The counter depth side by side fridge is attractive and functional. It is easy to see everything and there is plenty of room for all our groceries. The freezer is a bit small, but fine for our household. The ice maker is efficient and reliable (maybe a little noisy).
Date published: 2017-06-26
Rated 4 out of 5
by
Sitting pretty
from
Beautiful refrigerator that works great in our warm climate!
Very happy with our new Kitchenaid. Great ice, water and cooling.
Date published: 2017-05-25
Rated 5 out of 5
by
Slim Jim
from
See what you want right away.
We always wanted a refrigerator with a water feature in the door.
Date published: 2017-05-11
Rated 4 out of 5
by
Mad at Ultra-Liberal U.S. Journalists
from
This one replaced identical KitchenAird that lasted 20 years
It came with a defective ice maker sensor but was replaced today. Happy with your service.
Date published: 2017-05-03
Rated 5 out of 5
by
Timjr
from
amazing Refrig
This unit is so nice - it makes ice fast, quiet, and plenty of room
Date published: 2017-04-13
Rated 5 out of 5
by
Rizzope
from
Refigerator Excellence
A beautiful fridge with useful compartments and great features. The question as to whether this fridge is worth the price came up when my wife and I were fridge shopping, "how important is a fridge, I mean how ofter are you going to care as to what it looks like?" answer" "Every day". A staple in life = spend for the great fridge.
Date published: 2017-04-10
Rated 5 out of 5
by
Edhave
from
What a great piece of equipment!
Only a week in, but couldn't be happier! Still marveling at the quiet operation,,,it actually is on and running. Beautiful!
Date published: 2017-03-31
Rated 5 out of 5
by
Pablo
from
Good product
Would be nice if there was a drain for excess ice and water on front of door.
Date published: 2017-03-30
Rated 4 out of 5
by
New Kitchen Buyer
from
Very Beautiful. Doesn't Close Without Pushing Door In
I bought this a month ago and there have been two times where I have closed the fridge door but have not actually pushed it in to close it and the door has stayed open all night. Also, the fridge has turned off twice on its own.
Date published: 2017-03-09
Rated 5 out of 5
by
Art
from
works very well
The original unit delivered didn't work and after a service call, could not be fixed. Kitchenaid replaced the unit and the new one is great!
Date published: 2017-03-03
Rated 5 out of 5
by
Mel
from
Great.
I love it. It is beautiful to look at. Easy to clean. BIG. Quiet operating.
Date published: 2017-02-12
Rated 4 out of 5
by
Riri
from
My new refrigerator
I bought this to replace my Subzero which had many problems. The only complaint I have is that the shelves in the door can't really be adjusted to hold wine bottles without just taking one of the shelves completely out. Wine bottles don't fit on the bottom shelf either! The drawers are great, easy to see inside without opening them. The ice maker is easy to remove and makes ice quickly! The glass shelves are very nice and deep.
Date published: 2017-02-06
Rated 5 out of 5
by
Just Ducky
from
Love It !!!!
Only had it for 2 weeks but the room inside is unbelievable. Shelves are easy to adjust. Finish on the outside is very nice and easy to clean.
Date published: 2017-02-02
Rated 5 out of 5
by
Walt
from
Beautiful appliance, perfect functionality!
We are extremely pleased with our Kitchen Aid Side-by-Side. It is just the perfect size to hold the products our family of 5 needs on a daily basis. It enhances the beauty of our kitchen while keeping all our refrigerated and frozen products at just the right temperature.
Date published: 2017-01-13
Rated 4 out of 5
by
Mimi
from
Cool!
I love the fact that the refrigerator calculates the amount of water it dispenses. That's a feature that helps me keep track of my daily water intake. The unit is very attractive and keeps food safely cooled and frozen. It's easy to see everything in the refrigerator section...not so easy to stock the freezer part. I don't like the fact that there is no grill cover on the bottom of the refrigerator. It looks kind of tacky. The drawers don't seem to close snugly, but maybe they were improperly installed.
Date published: 2016-12-20
Rated 5 out of 5
by
Raj
from
Good Fridge
Recently bought this product, good capacity and works great
Date published: 2016-12-20
Rated 5 out of 5
by
Kimh
from
Idol Worship
Have you ever seen a 48" (almost 30 cu ft) refrigerator? You would be in awe, too! It is beautiful, functional, and fits everything my family needs.
Date published: 2016-12-18
Rated 5 out of 5
by
sloricky
from
Excellent
Love the layout and the LED lighting. The water and ice dispensers actually work well. One minor nit, the handles on the frig bins could have a slightly more vertical gripping surface.
Date published: 2016-12-17
Rated 5 out of 5
by
mhoppe72
from
Excellent
This is my first high end refrigerator and I could'nt be happier. The 48" size seemed huge until it was installed and trust me, its the perfect size. Because its only 24" D, having the extra width makes all the difference. The veggies stay crisp and fresh and the frerezer has ample space. Of course it looks fantastic!
Date published: 2016-12-16
Rated 5 out of 5
by
Katy
from
Love this frig.
Love the size of the refrigerator and freezer. It is perfect for a family of 6. We have had it for a month and are very pleased with all its features.
Date published: 2016-12-11
Rated 3 out of 5
by
Tara
from
Ice Maker Has Ongoing Problems
I really do love my Kitchen Aid appliances, Dishwasher, Trash compactor, and even the New Refrigerator, except. for the Ice Maker & Compartment. When I open the freezer door , my husband & I have to step back because if the ice is ready to drop, It will Drop on the floor and 1 time my Husband bent to open a bottom drawer and an ice cube hit his head ! They ordered new parts, BUT it still does the same thing. This was the reason I had to buy a new one last Dec. they no longer had replacement parts for my 9 year old original Kitchen Aid Refrigerator. At least the old one did not send out reg. cubes, half cubes or shaved ice. like this does. Yes, I have checked that the selector is set to Cubed.. I am tired of calling the repair Company & waiting for them to come before they even order new parts. Then have to wait another week to 10 days for the part & have the repair person again ..only for the NEW PARTS to also be defective.
Date published: 2016-12-02
Rated 3 out of 5
by
Nightingale
from
The refrigerator could be deeper, the icemaker just stops
While the appliance is wide enough, the freezer space is as limited as a smaller one. The icemaker seems to just freeze up - this is the second time I've had to call a repairman
Date published: 2016-11-28
Demos & Guides
guides
Use & Care Guide
Comprehensive information about your new appliance - from getting started to cleaning and maintenance.
Dimension Guide
Detailed dimensions of your new appliance with space requirements for the area surrounding it.
Installation Guide
Instructions for unpacking and installing your appliance, including electrical requirements and necessary tools.
Warranty Information
A complete description of your warranty coverage, and contact information for service and support.
Energy Guide
Information about the efficiency of your appliance, including energy consumption and annual costs to operate.
In order to read a PDF file, you must have Adobe Acrobat reader installed on your computer. You can download the latest version at the Adobe website.
Show More Guides
(1) Fit System Limited Guarantee: On 36", 42" or 48" inch wide KitchenAid Brand built-in standard refrigerators (excludes columns). Excludes new cabinet installations and custom wood panels. Offer valid for qualified models of a compatible width purchased between 6/1/17 – 12/31/17. Visit kitchenaid.com/refrigeration-fit-system-limited-guarantee for complete details.
(2) Visit kitchenaid.com/refrigeration-fit-system-limited-guarantee for complete details.