4 Cup Pour Over Cone
Manually brew a cup of pour over coffee with this 4 cup cone. Simply add your standard wedge shaped cone filter and grounds and pour a slow, steady stream of water over the bed of coffee.
Onyx Black - KCM0460OB
Features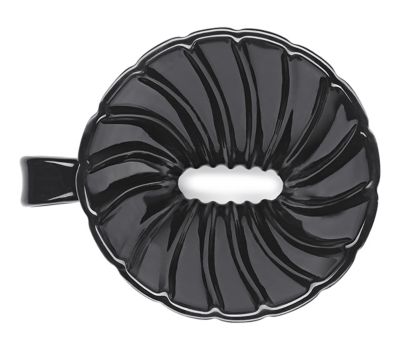 Rib Pattern
Designed for well-balanced, controlled and steady flow to allow for optimal brewing and flavor extraction.

Ultra Durable
Made from vitrified ceramic to resist staining, chipping and cracking. Dishwasher safe.

Balanced Flavor
With the ceramic construction which helps maintain water temperature during the brewing cycle.