NEW
30'' Slow Cook Warming Drawer
30'' Slow Cook Warming Drawer is rated out of 5 by 43.
This 30-inch warming drawer gives you the versatility of an oven, bread maker, and slow cooker in one integrated space. Warm multiple dishes at the same time, proof bread, or slow cook beef and poultry. Custom-control technology allows you to use the drawer for various tasks with mouthwatering results.
Stainless Steel - KOWT100ESS
Features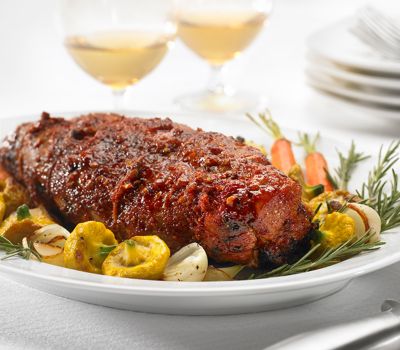 Slow Cook Function
Adds versatility by allowing you to use the warming drawer in the same way you would use a countertop slow cooker.

Custom-Control Technology
Takes the guesswork out of selecting the proper temperature for different applications. Three distinct zones are clearly identified letting you set the right temperature for warming, slow cooking, or bread proofing.

Professionally-Inspired Design
A bold blend of professionally-inspired styling and sleek touches for the home. The striking built-in warming drawer features Satin Textured Handles with iconic KitchenAid Brand Medallions.

Sensor Temperature Control
Helps prevent food from drying out by keeping the warming drawer at a consistent temperature.

Bread Proofing
Operates at a consistently low temperature that prepares dough for baking by activating the yeast.

Humidity Slide Control
Helps retain the flavor and texture of different foods by letting you control the amount of moisture inside the drawer.

2-Position Racks
Can be positioned front-to-back or side-to-side depending on the pan size.

Power Indicator Light
Lets you know at a glance when the warming drawer is operating.
Specifications
Warming Drawer Specifications
Humidity Control Location
On Drawer Front
Humidity Control Type
Moist & Dry Selections
Sensor Temperature Manangement
Yes
Controls
Handle Color
Stainless Steel
Show More Specifications
Reviews
Rated 3 out of 5
by
Stogy
from
Haven't used it yet!
Looks good, but haven't used it yet! I wanted it in black stainless to match all our other new kitchen appliances.
Date published: 2017-08-16
Rated 5 out of 5
by
Mike
from
Great for entertaining
Great addition for entertaining or large family dinners
Date published: 2017-07-19
Rated 4 out of 5
by
Reluctant Remodel
from
Good looking
Kitchen still in progress. Been a long drawn out process and have not used warming drawer yet
Date published: 2017-05-22
Rated 5 out of 5
by
Donna the mom
from
Its a beautiful addition
I don't know how I've done without this wonderful appliance for as long as I have!
Date published: 2017-05-19
Rated 5 out of 5
by
JP
from
Will never go without a warming drawer again!
I've always wanted a warming drawer because we like to take our time relaxing and talking when cooking and hanging out. This warming drawer is perfect to keep the food warm while not drying it out while we are doing just that.
Date published: 2017-05-03
Rated 4 out of 5
by
Ed
from
Nice addition to the kitchen
Looks great and works perfect. A great addition to the kitchen
Date published: 2017-04-02
Rated 5 out of 5
by
Texas Charlie
from
Great kitchen toy
When I purchased this warming drawer I thought it was only a warmer. We got a bonus when we found out it was also a slow or fast cooker! Great item! It also matches our two new Kitchen Aid refrigerators, our six burner gas, double oven range & our wonderful super quiet digital dishwasher! Love them all!
Date published: 2017-03-24
Rated 4 out of 5
by
Rv
from
Does the job
Had it for a couple of months and used it a few times. Works as expected
Date published: 2017-03-23
Rated 5 out of 5
by
Sandy
from
super addition to any kitchen
I love this warming drawer. I've had it for a couple weeks and already use it often to proof bread or keep food warm. It makes life so much easier not having to use my oven for warming because a) sometimes it dries everything out; and b) it keeps the oven available for it's true purpose. Operating the warming drawer is very intuitive and I only needed to look at the directions to confirm functionality. Highly recommend!
Date published: 2017-03-17
Rated 5 out of 5
by
TJ
from
I Don't Know How I Lived Without One
The warming drawer is so wonderful. I can cook different things now and am able to put the things finished first in the warming drawer to keep warm before serving. Before I had this I would have to reheat in the microwave which was a pain.
Date published: 2017-03-02
Rated 5 out of 5
by
Demo
from
Great Warning Drawer
I bought this in December and just love it. So many uses for this.
Date published: 2017-01-19
Rated 5 out of 5
by
Ramy
from
New addition to our kitchen.
This is a new appliance we haven't had before. Useful addition to our new kitchen remodel project.
Date published: 2017-01-06
Rated 5 out of 5
by
Cathy
from
Love crockpot feature
Bought all new kitchen aid appliances for our new home. Love them all but especially love the fact that this warming drawer is also a crockpot. Now I don't need a crockpot anymore!!
Date published: 2016-12-23
Rated 5 out of 5
by
Maria
from
Great product ,I will definitely recommend it.
I bought it 6 months it's easy to use and works fjne
Date published: 2016-12-11
Rated 5 out of 5
by
Mtn Momma
from
Great warming drawer
My husband works irregular hours so I can keep his meal warm til he gets home. I also only have 1 oven in our new home so this is really a lifesaver at keep side dishes warm ( all the racks allow me to fill it up) when preparing a large meal.
Date published: 2016-10-25
Rated 4 out of 5
by
Shelly
from
Great addition to our kitchen, but....serving pans?
I like the features, but really struggling to find the serving pans! Kind of silly that the drawer does not come with them considering it is not accommodating to most size bowls or Dutch ovens for that matter. However it does do a great job proofing bread and warming tortillas, keeping food warm and so forth.
Date published: 2016-10-15
Rated 5 out of 5
by
Road Runner Suz
from
Beautiful and easy to use!!!
I love my new Kitchen Aid Microwave, Oven and Warming Drawer! Not only are they quiet appliances, but they are intuitive to operate and look fantastic in any style of kitchen. I love them!!!
Date published: 2016-10-03
Rated 5 out of 5
by
Moose Man
from
Plenty of space
Has plenty of space to warm several entries or individual meals. Would select this appliance over a microwave oven every time. In particular I like the automatic turnoff feature.
Date published: 2016-08-11
Rated 5 out of 5
by
Jersey Girl
from
Great addition
Love the warming drawer. Great for keeping things warm aside from the oven. Love to heat the plates before serving.
Date published: 2016-08-01
Rated 5 out of 5
by
chef
from
Keeps food Warm for large crowd
We bought this about a month ago and love it. When fixing breakfast or dinner for a large crowd, it keeps the food warm you finish cooking your other items
Date published: 2016-07-22
Rated 1 out of 5
by
Dave in Michigan
from
Drawer gasket falls apart - then no parts availalbe
I bought one, the rubber door gasket is fragile and broke. Kitchen Aid has the part number but they are not avialable. Searched online, no luck. I would expect that Kitchen Aid stand by their products better.
Date published: 2016-04-14
Rated 3 out of 5
by
MYOB
from
Mediocre Construction
It took three times to get a warming drawer that was properly constructed.
Date published: 2016-03-29
Rated 5 out of 5
by
Chris the stay at home mom
from
Fantastic warming drawer!
Love it! Have used it to proof bread, keep dinner warm, maintain warm snacks for a party and to keep breakfast biscuits warm until everyone woke up one morning. It works fantastically!
Date published: 2016-01-02
Rated 5 out of 5
by
corgiscout
from
Very Nice!
Picked this for our remodel of kitchen. Glad I did. I like the slowcook option. It actually makes a better roast than my cockpot. The drawer looks nice too, very sturdy, and shuts nice and tight.
Date published: 2015-12-15
Rated 5 out of 5
by
jlazc
from
Exceeds expectations!
We did a full remodel with all new appliances. Everything was KitchenAid except the stovetop. This has turned into my favorite addition. It works great for bread proofing, warming, slow cooking, and more. I highly recommend this product.
Date published: 2015-10-04
Rated 5 out of 5
by
iskidadl
from
Big enough to handle the job
We bought this warming drawer specifically for those times when you need extra cooking and heating space such as around the holidays and family gatherings. This unit has so much space and can even double as a slow cooker! Very happy with our purchase!
Date published: 2015-09-16
Rated 5 out of 5
by
Rick
from
Sleek and Stylish
I bought this a month ago as part of a Appliance upgrade in my home, I can't be happier. The quality is evident and it really shows off our kitchen.
Date published: 2015-08-19
Demos & Guides
guides
Warranty Information
A complete description of your warranty coverage, and contact information for service and support.
Use & Care Guide
Comprehensive information about your new appliance - from getting started to cleaning and maintenance.
Dimension Guide
Detailed dimensions of your new appliance with space requirements for the area surrounding it.
Installation Guide
Instructions for unpacking and installing your appliance, including electrical requirements and necessary tools.
In order to read a PDF file, you must have Adobe Acrobat reader installed on your computer. You can download the latest version at the Adobe website.
Show More Guides