Mixer Attachment Pack 3
A kit for great versatility in the kitchen. The food grinder and food tray help you grind larger quantities of vegetables for salsa or raw meat, which you can then turn into homemade sausage using the sausage stuffer. Plus, the citrus juicer rapidly extracts juice from fruits and catches the seeds in a built-in strainer.
Other - KN12AP
Features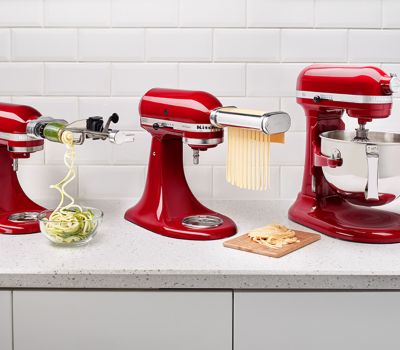 Attaches to Power Hub
Of your stand mixer and uses the power of the motor to run the attachment. Fits all Household KitchenAid® Stand Mixers.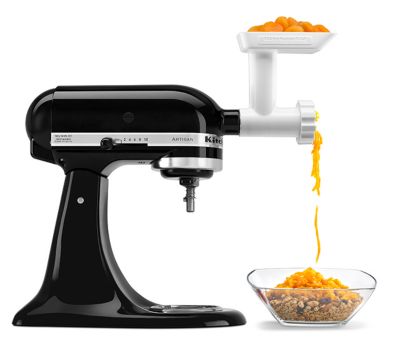 Food Grinder
With Fine Plate to grind meats and dried breads and coarse plate to grind firm fruits, vegetables and cheeses.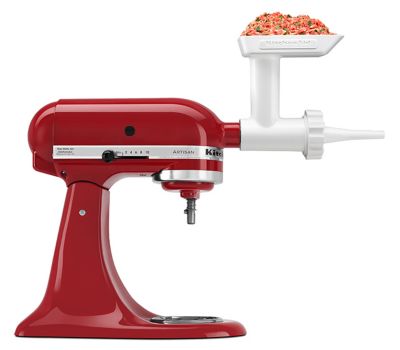 Sausage Stuffer Parts
For the Food Grinder Attachment to make sausages from scratch (Requires model FGA, included). 3/8" stuffing tube for breakfast and other smaller sausages. 5/8" Stuffing Tube for larger varieties, such as Bratwurst, Italian or Polish Sausage.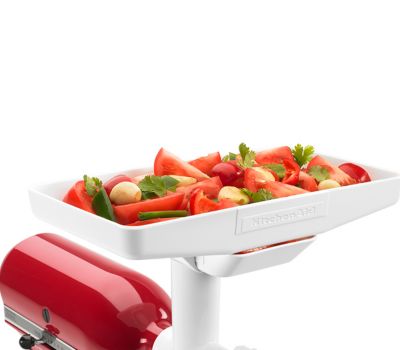 Food Tray
For the Food Grinder Attachment to process larger batches of food (Requires model FGA, included).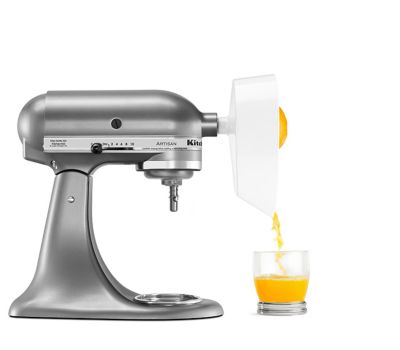 Citrus Juicer
Extracts juice from citrus fruits from small limes to large grapefruit.
Demos & Guides
guides
Use & Care Guide
Comprehensive information about your new appliance - from getting started to cleaning and maintenance.