Vegetable Sheet Cutter Attachment
Vegetable Sheet Cutter Attachment is rated out of 5 by 25.
Reinvent classic meals and inspire your culinary creativity with fresh fruits and vegetables. The KitchenAid® Vegetable Sheet Cutter Attachment produces thin sheets of zucchini, apples, cucumber and other fruits and vegetables. From substituting pasta and wraps with vegetable sheets, to reinventing snacks and sweet dishes, the options are endless.
Other - KSMSCA
Features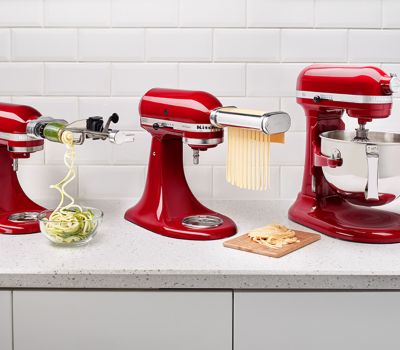 Attaches to Power Hub
Of your stand mixer and uses the power of the motor to run the attachment. Fits all Household KitchenAid® Stand Mixers.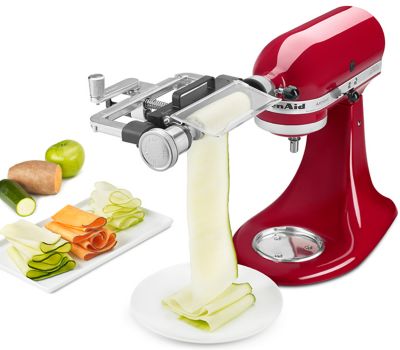 Use more fresh fruits and vegetables
Create sheets of zucchini, apples, cucumbers and other fruits and vegetables, and inspire fresh versions of everyday dishes.Two blades allow you to produce thinner or thicker sheets, depending on your preference or recipe.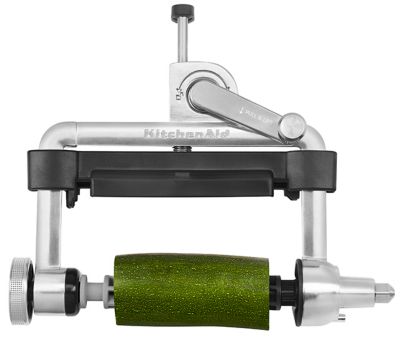 Premium Metal Construction
For durable long lasting performance, and when attached to the stand mixer, provides stability and ease of use.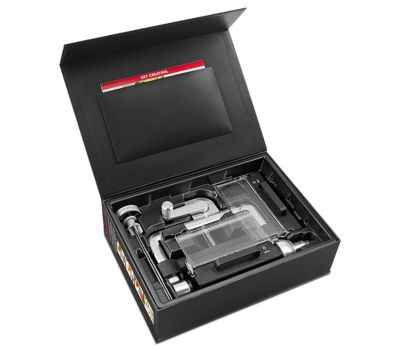 Storage Case
The KitchenAid® Vegetable Sheet Cutter is packed and organized inside its own storage case, designed for easy access and simple storage.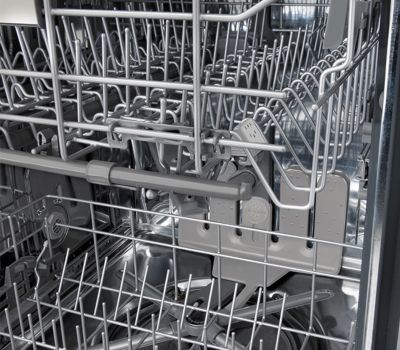 Dishwasher Safe
Both blades, adapter, skewer and food holder are dishwasher safe on the top rack. The body can be wiped clean with a warm damp cloth.

Model KSMSCA includes
(1) Thin Blade, (1) Thick Blade, (1) Zucchini/Cucumber Adapter, (1) Food Holder (1) Food Skewer
Reviews
Rated 4 out of 5
by
Megan
from
Awesome device!!!
I have been sheet cutting all sorts of items. Yams, parsnips, rutabagas, pretty much anything I can find in my produce department that looks like it might slice well. I am experimenting with mixtures and have to say everything I've tried has come out well. A single potato can create a yard-long slice or more!! My only gripe (and the reason I didn't give it 5 stars) is that the vegetable holder could be more sturdy. A couple of the prongs snapped off doing the rutabaga, and so far I have not heard back from Kitchen -Aid about a replacement part. I can still do most items,
Date published: 2017-12-08
Rated 1 out of 5
by
Ivette
from
Bad product
I bough thes week and i sender back to the companay oh Gad that not workin like they show at the video so sad.
Date published: 2017-12-06
Rated 1 out of 5
by
DJFlower
from
Disappointed
Tried today for the first time. Went through two zucchini and nothing but mush. Both were too long so I had to cut them in half. That's four pieces that did not work. The cutter just turned inside the zucchini and created mush. The blade NEVER cut any zucchini. The main reason I bought this was for zucchini lasagna. Not interested in other vegetables. I will return this for sure. VERY DISAPPOINTED IN KITCHEN AID.
Date published: 2017-12-04
Rated 5 out of 5
by
LindaK
from
Easy to use
Just bought the sheet cutter two weeks ago. I have tried a couple of the recipes on you site and they were great. The sheet cutter was easy to use.
Date published: 2017-11-26
Rated 5 out of 5
by
Suziebgood
from
Works great
Works exactly as advertised. Cute one large apple into one twelve foot sheet. Thrilled that set up was so simple and that all pieces fit back in storage box. Love my kitchenaide mixer and sheet cutter.
Date published: 2017-11-24
Rated 2 out of 5
by
Jccwc
from
Good idea, but misses the mark
No longer than 5 inch veggies fit on sheeter, must be straight veggies and they should be very fat for any kind of a nice sheet. The core that is left after the sheet is cut is approximately 1.25 inches in diameter and 5 inches in length - a big chunk of waste (maybe use in salad or stir fry). If your veggie isn't very straight when you bought it then you won't get long, nicely formed sheets. They'll come out in pieces or with gaps or cutouts in them. My best results came with a cucumber, but still too much waste for my liking. All in all, good idea, lack luster results.
Date published: 2017-11-11
Rated 5 out of 5
by
cidlvj
from
Comment
I bought so far my second kitchenaid mixer. Did not buy replacement because of machine problems but for more power and Capacity. I make a lot of bread at home, my own sausage, ground my own meat for freshness. My wife and kids make cakes, cookies and use it for everything that requires a good blending. I wanted the larger 7 quart capacity professional but budget wise my second machine is the professional 600 and I am in love with it. It is a power house and takes care of business fast. The kitchenaid machine I replaced is being used by a friend and I bought a classic kitchenaid for my daughter as well. I have no complaints at all, even have kitchenaid cooking spoon and spatulas, can opener vegi pealer and such. My sausage maker attachment after 20 years is cracking and I will need to replace that since I use it so much and I have my eye on the vegi sheet cutter attatchment but need to wait to fit it in my budget. This product has saved us so much money simply because it is easy to use and gets the job done but most of all it is loads of fun for the entire family especially on thanks giving and Christmas when we cook for 20 to 25 relatives. Well worth the money.
Date published: 2017-11-05
Rated 5 out of 5
by
Mimi B.
from
Absolutely love it!
I bought this vegetable sheeter on sale at target and couldn't wait to try it . It was very easy to use and clean up. I made a 7x10"' vegetable lasagna with sheeted zucchini and butternut squash. I made a bechamel sauce and layered sauteed Bella mushrooms and onions between the zucchini and butternut layers. I only needed 1/2 of a zucchini and 1/2 of a butternut squash. It was delicious and loved by my Atkins diet friends. Highly recommend it. The vegetable sheets are very workable and not at all fragile. I plan to make manicotti and enchilada substitutes soon. Apple sheets will be in my future plans.
Date published: 2017-10-27
Rated 5 out of 5
by
Rosann G
from
Best attachment
I purchased this to make healthier meals. My husband love pasta but we have to cut back on carbs. I have made potato sheets and cut them and microwaved them into chips, I know they are still carbs but they are not fried chips. I am going to make zucchini lasagna next. I am so excited and it is so very easy to use, clean and store. The box is great to store it in. My husband even told his UPS driver about it and suggested he get one instead of using a potato peeler to shave his zucchini.
Date published: 2017-10-24
Rated 5 out of 5
by
Dallen
from
great product
I bought this to make the Zucchini Lasagna. It worked great the I used it with apples then sweet potato chip. I will use it often.
Date published: 2017-10-13